Our Mission
For a better World!
Soulclick is the first independent Online Donation Software empowering Non-Profits.
Giving full data ownership back to NPOs and helping you raise more online funds through smart data.
Our product is the first of its kind: Blending CMS, Marketing Automation and Analytics to one powerful toolbox that brings your donor experiences onto the next level!
Thomas Roth, CEO & Founder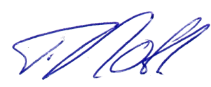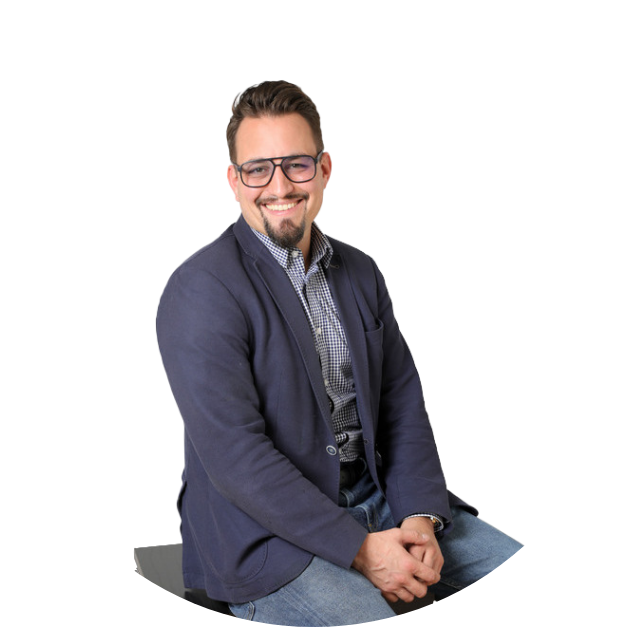 Reason Why
We love Non-Profits!
Our Values
What we stand for!
Our Partners
A great network helping you
to bring life to your software Curious to learn more?
We'll be glad to tell you more about us!
Book Call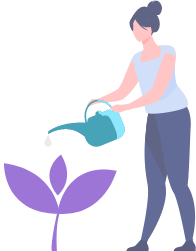 FAQ
A few more insights
Soulclick is an independent provider of Online Fundraising Software and was launched as a brand of Marketing Monkeys GmbH. Our vision is to set new standards in digital fundraising with innovative Customer Experience platforms and to make them available to everyone.
We understand ourvelves as ambassadors to NPOs. Our Saas products help charities to reach a better bargaining power, more autonomy and a better use of smart data in Digital Fundraising.
We are an independent private limited company with a purpose beyond profit. We are driven by innovation and a spirit to change the world. Our team owns the company and we do not allow investors or private equity companies to take a share in our company. Soulclick shall be more than a profit-making software engine.
Our roots and financial possibilities have arisen from Marketing Monkeys GmbH, a niche MarTech company focussing on building digital products and smart Marketing Automation solutions.
Soulclick is the result of year-long development work, a huge experience curve and the goal to make a difference in a meaningful sector that contributes to a better world.
We aimed at solving two basic problems: Cutting the prices of Online Payment solutions for NPOs and offering a mature digital product to the industry that keeps them from investing huge amounts of money and time into building their own donation portals. We are the first Customer Experience platform of the industry.
Ever since we've started, many things have evolved. However, we still stick to our promise to not charge any donation-based fees. Beneficial terms which we negotiate with our payment suppliers are being handed directly to clients. Soulclick only collects charges for the software platform and its services.
Our clients and partners get access to a wide range of services. In addition to implementation and integration, we offer additional support in the fields of Marketing Automation, Google Analytics and Performance Marketing.
Our customer success team is available during regular business hours from 9 am - 5 pm MET, both in writing and by phone. For all requests a support ticket will be opened and processed in a timely manner accordingl to your individual service level agreement. Service expenses incurred are invoiced on a monthly basis along with the monthly SLA and payment token invoice.
Soulclick is a do it yourself platform that allows you to independently setup, customize and automate your own donation platform. However, our partners and us will be glad to suport you throughout the process. 
Our agency partners provide the benefit of being deeply involved in the industry. Their biggest asset is creation and their knowledge in communication and fundraising. They will be glad to support you with great content, amazing stories and unique digital campaigns. 
We will be glad to discuss your individual needs and refer you to a suitable local partner. Feel free to contact us!
Although we are a young company, the Soulclick engine is already used by a large number of organizations. These include from small to big Non-Profits a wide range of different organizations.
To name a few direct accounts: SOS children villages Switzerland and allani children hospice have been using our platform as well as MyBluePlanet and others.
However, we also serve a number of organizations indirectly via agency partners. We will be glad to provide further references upon request.
SoulClick is a real alternative to established online donation services that seem to be free or low cost but generate there revenues through transaction based business modells. 
We don't charge any donation-based fees and on top of that provide full access to your donor data. Transaction-based fees do not meet our ethical standards and we truly believe in digital business modells that are transparent, innovative and beneficial to all stakeholders using them. 
Soulclick is driven by passion, innovation and a big vision: We love Non-Profits and we'll make a difference in this field!
Soulclick operates at lower costs and is exponentially smarter than any other online donation service. Together we'll make sure you reach a fast return on investment. 
With Soulclick you'll get a mature digital product with an amazing customer experience: User-friendly, smartly automated and with full access to all your relevant digital fundraising metrics. All these pre-built features, bells and whistles allow you to save money and make a difference in digital fundraising. Our team will be glad to support you: Feel free to contact us at support@soulclick.ch.
Soulclick is getting better and better on a daily basis. All our community enjoys the benefits of regular free-of-cost updates. We are evolving from an Online Donation product to a digital Donor Experience platform that allows you to design, build and automate your complete donor journeys through one tool. 
We are planning on a few crazy features that will be launched in the next months. Get subscribed to our newsletter to stay up-to-date and to receive the latest insights!